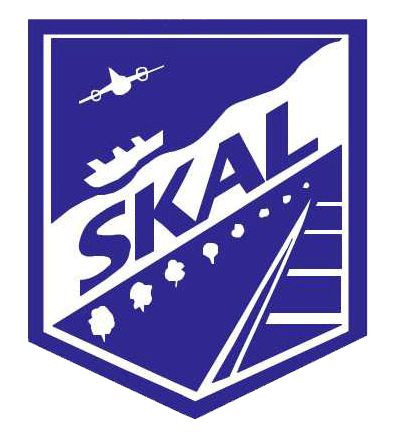 ​Skal International Los Angeles​​
​

​

​

​

Skå

l International Los Angeles

​

​
Club No. 041
Establishd June 1948
SKAL INTERNATIONAL LOS ANGELES
OUT AND ABOUT
J

UNE LUNCHEON
Our June 2015 luncheon was at the Luxe Sunset Blvd. Hotel in Los Angeles.
Karla Andrade, Associate Sales Los Angeles Tourism & Convention Board presented "Meet LA".
A well done presentation that reminded us of the many exciting venues we have to enjoy.
The summer events will be the ever popular Hollywood Bowl, Wednesday, September 2, 2015,
Thank you, again to Ric Gaona for arranging this for us. We also working on the possibility of
doing and event at the Magic Castle. There will be no party at Mok and Renu's home this year.
CELEBRATING BIRTHDAYS
JUNE

Brenda Armstrong, Sylvia Frommer-Mracky, Pam Sherman, Jerry Gorney, Ravi Hingorani,
Mok Singh, Edna todel, Bob Kern, and our President Dennis Smith
Some Important Dates:
August 27 - 30, 2015 SIUSA National Committee Meeting, Las Vegas
Fall 2015 Skal, International World Congress, Torremolinos, Spain
Wednesday, September 16 Our September Luncheon
Wednesday, October 21 Our October Luncheon
Wednesday, November Our November Luncheon
Wednesday, December 16 Our Christmas Luncheon at Lawry' The Prime Rib
Please show your support by attending our luncheons
.PHOTOS FROM THE APRIL, MAY, AND JUNE LUNCHEONS
New Officers Presented in April, 2015
and Pinned by Mok Singh New Member, Shaun Vanderkaap Welcomed
by President, Dennis Smith at April Luncheon
Ramon Rebel, Treasurer,
Stan Jones, Vice President
Dennis Smith, President The Ladies' Table - April, 2015
Mok Singh Brenda Armstrong, Judith Harrigan
Jerry Gorney, Deborah Eck
Edna Stodel, & Marjorie Laflin
Dennis Smith, Roger Mahil, Heinz Niederhoff,
and Ramon Rebel at Casa Sanchez
in May May, 2015 - Casa Sanchez
New Member, Bob Kern With
Pam Sherman and President Smith
June Luncheon at Lux Hotel Bel Air
Karen Achio, President Smith,
Karla Andrade, LA Tourism, and
Lucia Sirotich-Lebon
*RSVP & Prepayment must be made by Friday, December 14, 2018. There will be an additional charge of $10 after this date.
​